Great Adventures Green Island
GREAT ADVENTURES GREEN ISLAND
HELICOPTER & CRUISE PACKAGES DEPARTING CAIRNS
THE EXPERIENCE
Located in the Great Barrier Reef Marine Park, just a 45 minute boat ride from Cairns or 20 minutes by scenic helicopter, Green Island is an accessible island paradise. Surrounded by reef filled with diverse marine life Green Island is unique being the only coral cay on the Great Barrier Reef with its own rainforest. 
Laze on the beach, swim, dive, snorkel, take a walk in the rainforest, ride the Glass Bottom Boat or relax poolside and take advantage of the Islands resort facilities – you will be spoilt for choice on this full or half day experience.
For the ultimate once in a lifetime experience, skip the boat ride and travel in style with a breathtaking Reef-Scenic helicopter transfer!  10 & 15 minute scenic flights are also available from our island based heli pad.  Only from this unique aerial perspective can the vibrant hues of the islands fringing reef, emerald green rainforest and glistening white beaches be truly appreciated – a photo opportunity not to be missed!
HELICOPTER TRANSFERS
Upgrade the boat ride to Green Island with one of the region's most spectacular and varied Reef & Island Scenic Flights!  In a single 20 minute flight you'll witness sweeping views over Arlington and Upolu Reefs plus stunning Vlasoff Sand Cay before a birds eye view of Green Island with its glistening white beaches, emerald green rainforest and extensive fringing reef. Simply wow!
SELECT PACKAGE: Fly/Cruise
Includes all standard Green Island Discovery Tour inclusions 
+  20 minute flight 
SCENIC FLIGHTS
Operating from our Island based HeliPad, the 10 and 15 minute Reef & Island Scenic Flights are visually spectacular and an experience you will never forget.  
From the second you lift off, enjoy sweeping views of the area surrounding Green Island – the colours and sheer scale of the reef will amaze. Do not forget your camera! 
Your highly skilled pilot will share their local knowledge of the region while on the lookout for Turtles, Dolphins, Manta Rays, large schools of pelagic fish and even majestic Humpback Whales (Jul-Sep).  
SELECT PACKAGE: Cruise + 10 minute Scenic Flight
Limited 10 & 15 minute flights are also available for purchase on the day, subject to availability.
CRUISE INCLUSIONS
Green Island Discovery Tour
45 minute catamaran transfers between Cairns and Green Island

Up to 7 hours on Green Island (dependant on package)

Self Guided Eco Island Walk

Snorkelling Equipment

Glass bottom boat coral reef viewing tour

Exclusive use of the island swimming pool & resort day-visitor facilities

The Environmental Management Charge (EMC) is included in the price of your cruise ticket.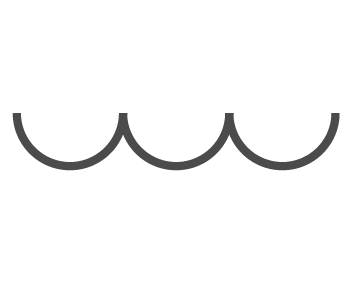 FLY / CRUISE
Fly to Green Island & Cruise Return
20 minutes flying & 6.5 hours on Green Island
Depart Cairns: 09:50
Arrive Cairns: 17:30
From $570pp
Book Now
CRUISE + 10 MINUTE SCENIC FLIGHT
Cruise both ways + 10 Minute Scenic Flight
10 minutes flying & up to 7 hours on Green Island
Depart Cairns: 08:30
Arrive Cairns either: 15:20 or 17:20
From $340pp (Adult)
From $275pp (Child)
Enquire Now
ALREADY BOOKED WITH GREAT ADVENTURES TO GREEN ISLAND?
Add a 10 Minute Scenic Flight to your day
From $205pp
Enquire Now
ALREADY BOOKED WITH GREAT ADVENTURES TO GREEN ISLAND?
Add a 15 Minute Scenic Flight to your day
All tickets $275pp
Enquire Now
WHAT TO BRING
We suggest packing a small soft sided bag as if you were going to the beach for the day, including:
Camera 

Sunglasses – polarised lens recommended

Swimming costume 

Hat, towel, sunscreen (SPF 50+ recommended)

A dry change of clothes including a jumper in winter

BYO food / drink or purchase on Green Island at own expense
ADDITIONAL INFORMATION
HELICOPTERS
All helicopter pricing is per seat, independent of age. 

Infants aged 0-2 years can fly free of charge on the lap of a parent or guardian with a maximum of 1 infant per flight (as per CASA regulations).

Passengers 3 years and older must occupy their own seat. 

When booking a cruise and scenic flight package a child aged 3 years will be charged for the helicopter component only and travel free of charge on the cruise. 

Child pricing on Great Adventures applies to guests 4-14 years.

Payload limits apply to all aircraft. Accurate individual passenger body weights are required at time of booking. 

Maximum individual seat weight limit of 130kg applies. 
DIVING
The minimum age to dive is 12 years with parent/guardian permission.

All divers must complete a

medical questionnaire/declaration

on-board. 

Certain medical conditions (eg asthma, heart disease, diabetes) and/or prescription medication may prevent some people from diving. 

After diving, intervals of 12-24 hours are recommended before you travel to more than 300m (or 1000ft), depending on the number, depths and duration of dives.