Jumping Crocodile Cruise
JUMPING CROCODILE CRUISE
DEPARTING DARWIN
THE EXPERIENCE
Lifting off from our base at Noonamah we take a 15 minute scenic flight across seasonal wetlands with chance sightings of buffalo, wild pigs, whistling kites and water birds before following a stretch of the mighty Adelaide River in search of GIANT Saltwater Crocodiles! 
Our flight touches down on the banks of the river in the small town of Wak Wak (on the boundary of the Djukbinj National Park) where we board an exhilarating and educational 1 hour cruise with the team at Spectacular Jumping Crocodile Cruises.  
This stretch of the Adelaide River is literally heaving with crocodiles! When combined with sections of the nearby Mary River this region has the highest concentration of Saltwater Crocodiles anywhere in the world ranging from 5 up to a staggering 15 crocodiles per kilometre of river –  and your experienced guide knows many of them by name!   
FUN FACT:  The largest crocodile ever recorded in the Northern Territory was in the 1980's measuring an incredible 6.2 m long and estimated to weigh well over 1000kg! 
The saltwater crocodile is referred to as an opportunistic hypercarnivorous apex predator but the custom-built croc-spotting vessels allow visitors of all ages to get up close and personal in total safety. 
During the pole feeding display watch in awe as the crocodiles demonstrate their natural jumping ability, used at other times to capture birds and bats along the river banks.  
The crocodiles strong tail propels it out of the water to snare its catch, its jaws snapping shut with nearly 2 tonnes of closing pressure (almost twice that of an American Alligator) producing an eerie drum-like sound before swallowing it's catch whole and exhaling noisily as it disappears from view.   
You will also learn about the floodplain ecosystem, it's history and other wildlife including white-bellied sea eagles, whistling kites, bull sharks and flying-fox. The Adelaide River is also habitat for the endangered speartooth shark and critically endangered large tooth sawfish.
This iconic Top End experience concludes with another 15 minute scenic flight back to base.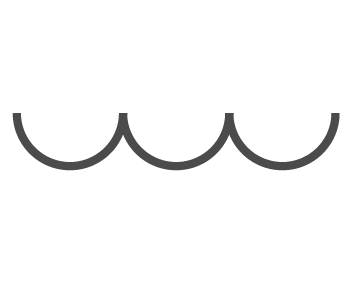 JUMPING CROCODILE CRUISE
30 minutes flying, 1 hour Jumping Crocodile Cruise
Departs Darwin Airport: on demand
From $720pp (minimum 2 passengers)
Book Now
WHAT TO BRING
Camera

Hat, sunglasses & sunscreen (SPF 50+ recommended)
ADDITIONAL INFORMATION
All helicopter pricing is per seat, independent of age. 

Infants aged 0-2 years can fly free of charge on the lap of a parent or guardian with a maximum of 1 infant per flight (as per CASA regulations).

Passengers 3 years and older must occupy their own seat. 

Payload limits apply to all aircraft. Accurate individual passenger body weights are required at time of booking. 

Maximum individual seat weight limit of 130kg applies.