Litchfield Private Waterfall Getaway
LITCHFIELD PRIVATE WATERFALL ESCAPE
DEPARTING DARWIN
THE EXPERIENCE
This exclusive escape includes a stunning 60 minute scenic flight showcasing all the highlights of our Litchfield's Waterfalls – 60 Minute Scenic Flight PLUS an exhilarating VIP landing on top of your own private waterfall!
For the next hour take in the ambience and relaxing sounds of the falls and opportunity for a safe and invigorating swim without the hordes of visitors and tour buses that frequent the more accessible waterfall locations. 
Flying in your own private chartered helicopter, and with no advertised tracks, roads or walking trails leading to this exclusive location, you are assured a highly personalised experience. 
Perfect for couples, families and even those seeking a romantic and memorable location to pop "the" question! 
Please allow up to 3 days for Nautilus Aviation to receive a permit to visit Sandy Creek Falls!
INCLUSIONS
For a detailed description on the scenic flight path please refer to the map below and information provided for the flight –  Litchfields Waterfalls – 60 minute Scenic Flight.  
Florence Falls

Wangi Falls

Tolmer Falls

The Lost City

Private Waterfall Landing and 1 hour to enjoy a refreshing swim

Magnetic Termite Mounds

Darwin River Dam
THE HELICOPTER  DIFFERENCE
Compared to fixed wing aircraft, our helicopters have enhanced maneuverability and are fitted with oversized viewing windows creating a premium scenic flight experience.  Your pilot can easily adjust speed, altitude and direction of travel in response to wildlife sightings or other points of interest while ensuring passengers on both sides of the aircraft receive equal chance to capture that perfect photo opportunity.   
All guests are supplied with quality headsets fitted with voice activated microphones to enjoy the live inflight commentary and allow conversation directly with your pilot and other passengers.  
HISTORY
In addition to its many natural highlights the park also holds important cultural and historical value.  The land within the borders of Litchfield National Park have cultural significance to the Werat, Warray, Koongurrukun and Marranuggu Aboriginal people.
The park was originally named after Frederick Henry Litchfield, a member of the Finnis Expedition, who provided the first European connection to the area back in 1864. Until 1955 the area was mined in part for Copper and Tin followed by pastoral activity before being proclaimed a National Park in 1986.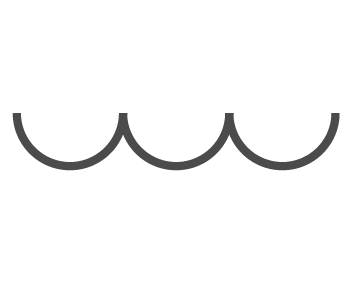 LITCHFIELD PRIVATE WATERFALL ESCAPE
Depart Darwin Airport: on demand
From $900pp (minimum 2 passengers)
Enquire Now
WHAT TO BRING
We suggest packing a small soft sided bag as if you were going to the beach for the day, including:
Camera

Hat, towel 

Swimming costume

Sunglasses & sunscreen (SPF 50+ recommended)
ADDITIONAL INFORMATION
All helicopter pricing is per seat, independent of age. 

Infants aged 0-2 years can fly free of charge on the lap of a parent or guardian with a maximum of 1 infant per flight (as per CASA regulations).

Passengers 3 years and older must occupy their own seat. 

Payload limits apply to all aircraft. Accurate individual passenger body weights are required at time of booking. 

Maximum individual seat weight limit of 130kg applies. 

Please allow up to 3 days for Nautilus Aviation to receive a permit to visit. Sandy Creek Falls