Quicksilver Cruises Outer Reef
QUICKSILVER GREAT BARRIER REEF
HELICOPTER & CRUISE PACKAGES – DEPARTING CAIRNS OR PORT DOUGLAS
THE EXPERIENCE
Nautilus Aviation have partnered with Quicksilver to deliver you the complete Great Barrier Reef experience, from above and below the water.
Upgrade your cruise to or from the reef to a scenic helicopter flight providing reduced travel time and a unique aerial perspective that showcases the vibrant hues and sheer expanse of the reefs thriving coral gardens – an opportunity not to be missed!  See below for all flight options. 
Quicksilvers high speed wavepiercer catamaran will transport you in spacious comfort to their stable, all-weather reef activity platform on renowned Agincourt Reef, a magnificent ribbon reef located on the very edge of Australia's continental shelf.  Here, clear ocean waters encourage rich coral growth that in turn supports a myriad of spectacular marine life.   
Floating like an island in the Coral Sea, the spacious dual level platform is the perfect base from which to explore the reef, no matter your age, swimming ability or activity level. 
Snorkel, Scuba Dive, watch the lively fish feeding demonstration from the Underwater Observatory or learn more about this intricate ecosystem on an informative Semi-Submersible tour.   
Pontoon facilities include ample undercover seating, fresh water rinse showers, changing rooms and a spacious sundeck with lounges where you can enjoy lunch while overlooking the stunning coral sea.
Please note: this cruise departs from Port Douglas. Cairns and Northern Beaches passengers can choose to self drive (allow 1 hour) or take an air-conditioned coach transfer (additional cost) along one of Australia's most picturesque roads, The Great Barrier Reef Drive. 
Please note: departure & arrival times to and from Agincourt Reef for Quicksilver Cruises listed are a guide only and are dependant on good cruising conditions.  Any delays may impact our helicopter departure times for our Fly / Cruise & Fly / Fly packages.
HELICOPTER TRANSFERS
The 35 minute scenic flight between Port Douglas and Agincourt Reef delivers stunning panoramic views extending from the tropical rainforest clad coastline, across the azure waters of the Coral Sea and into the very heart of Australia's Great Barrier Reef.  
The flight path includes famous 4 Mile Beach, Cape Kimberley, Daintree River Mouth, Snapper Island, stunning Undine Sand Cay and St Crispins Reef (refer map below and terms and conditions).
Your highly skilled pilot will share their local knowledge of the region while on the lookout for Turtles, Dolphins, Manta Rays, large schools of pelagic fish as well as Dwarf Minke and majestic Humpback Whales (Jul-Sep).         
SELECT PACKAGE
Fly/Cruise

Cruise/Fly 

Fly/Fly
SCENIC FLIGHTS
Departing from Quicksilvers Agincourt Activity Pontoon the 10  Minute Scenic Flights are visually spectacular and an experience you will never forget.  
From the second you lift off, enjoy sweeping views of this World Heritage Listed icon – the colours and sheer scale of the reef will amaze. Do not forget your camera! 
SELECT PACKAGE
Cruise + 10 minute Scenic Flight
10 min reef-scenic flights can also be purchased on-board on the day however seats are  limited and fill fast so we suggest pre-booking to avoid disappointment.
CRUISE INCLUSIONS
Fast Wavepiercer catamaran transfers to/from the reef

Up to 3 hours at the reef (dependant on package booked)

Hot & Cold tropical lunch

All snorkelling equipment including buoyancy aids and stinger/lycra suits

Qualified lifeguard supervision

Semi-submersible coral viewing tour with commentary

Underwater observatory with lively fish feeding presentation

Freshwater showers and change rooms

The Environmental Management Charge (EMC) is included in the price of your cruise ticket.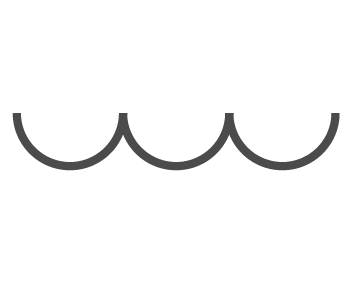 FLY / CRUISE
Fly to the Reef & Cruise Return
35 minutes flying, 2 hours 45 minutes at the reef

Depart Port Douglas: 11:10
Arrive Port Douglas: 16:30
From $669pp
Book Now
CRUISE / FLY
Cruise to the Reef & Fly Return
35 minutes flying, 2 hrs:45mins at the reef

Depart Port Douglas: 10:00
Arrive Port Douglas: 15:30
From $669pp
Book Now
FLY / FLY
Fly to the Reef & Fly Return
70 minutes flying, 2hrs:30mins hours at the reef

Depart Port Douglas: 11:10
Arrive Port Douglas: 15:30
From $1,174pp
Book Now
CRUISE + 10 MINUTE SCENIC FLIGHT
Cruise both ways + 10 minute scenic flight ex Reef
10 minutes flying, 3 hours at the reef

Depart Port Douglas: 10:00
Arrive Port Douglas: 16:30
From $468pp (Adult)
From $340pp (Child)
Enquire Now
ALREADY BOOKED WITH QUICKSILVER TO THE OUTER REEF?
Add a 10 minute scenic flight to your day
10 minutes flying, 3 hours at the reef
All tickets $199pp
Enquire Now
COACH TRANSFERS
Return accommodation coach transfers are available from Cairns CBD & Northern Beaches & Port Douglas accommodation. Charges apply.
Cairns CBD & Northern Beaches (up to and including Palm Cove): $38/adult, $22/child & $98/family
For self drive passengers ample parking is available in close proximity to the Sheraton Grand Mirage Resort Port Douglas.
WHAT TO BRING
We suggest packing a small soft sided bag as if you were going to the beach for the day, including:
Camera (underwater digital cameras also available for hire on the boat)

Sunglasses – polarised lens is recommended

Swimming costume 

Hat, towel, sunscreen (SPF 50+ recommended)

A dry change of clothes including a jumper in winter

Cash or Card for any onboard purchases
ADDITIONAL INFORMATION
HELICOPTERS
All helicopter pricing is per seat, independent of age. 

Infants aged 0-2 years can fly free of charge on the lap of a parent or guardian with a maximum of 1 infant per flight (as per CASA regulations).

Passengers 3 years and older must occupy their own seat. 

When booking a cruise and scenic flight package a child aged 3 years will be charged for the helicopter component only and travel free of charge on the cruise. 

Child pricing on Quicksilver applies to guests 4-14 years.

Payload limits apply to all aircraft. Accurate individual passenger body weights are required at time of booking. 

Maximum individual seat weight limit of 130kg applies. 
DIVING 
The minimum age to dive is 12 years with parent/guardian permission.

All divers must complete a

medical questionnaire/declaration

on-board. 

Certain medical conditions (eg asthma, heart disease, diabetes) and/or prescription medication may prevent some people from diving. 

After diving, intervals of 12-24 hours are recommended before you travel to more than 300m (or 1000ft), depending on the number, depths and duration of dives.