True Territory Tour
TRUE TERRITORY TOUR
DEPARTING DARWIN
TRUE TERRITORY TOUR
We have partnered with 3 of the regions best operators to bring you the True Territory Tour!
Travel in comfort and style via helicopter linking these iconic Top End experiences. 
TRUE TERRITORY TOUR
STOP 1 – AIRBOAT ADVENTURE (45 MINUTES)
Lifting off from our heliport, our first flight is a fascinating 30 minute scenic West of Darwin to the Corroboree Billabong, a wildlife lovers paradise, in the heart of the famous Mary River Wetlands. 
Travelling by scenic helicopter provides a unique aerial perspective highlighting the lay of the land and allowing a clearer understanding of the seasonal dynamics at play. Through periods of heavy rain and long dry spells, this is an ever-changing but always intriguing landscape. 
Our flight path (refer map below) takes us over a section of the mighty Adelaide River as it snakes its way northwards through the Djukbinj National Park, fed by eight major tributaries and an enormous catchment area greater than 7500 square kilometres.  
On arrival at Corroboree Billabong, the passionate and knowledgeable guides from Wildlands Wetlands Safari Cruises will take you on an exhilarating and sensory-filled Airboat Adventure, introducing you to the flora and fauna of Australia's largest wetland system.  
Having a flat bottom and no underwater rudder or propulsion system to snag on things below, the Airboat glides freely across seemingly endless floodplains and into areas inaccessible by conventional craft.  
This natural wonderland is home to an abundance of unique and colourful flora as well as wild crocodiles, native birdlife and various land mammals including wallabies, buffalo, jabiru, sea eagles, kites, kingfishers, brolgas and jacanas.
"Get to the Chopper"… with our eagle-eyed pilot by your side, put your freshly honed wildlife spotting skills to the test as we fly to our next highlight, a spectacular jumping crocodile cruise.  
We overfly seasonal wetlands with chance sightings of buffalo, wild pigs and water birds before touching down on the banks of the Adelaide River in the small town of Wak Wak, on the boundary of the Djukbinj National Park. 
TRUE TERRITORY TOUR
STOP 2 – JUMPING CROCODILE CRUISE (1 HOUR)
For the next hour enjoy an exhilarating and educational 1 hour cruise with the team at Spectacular Jumping Crocodile Cruises.  
This stretch of the Adelaide River, combined with sections of the nearby Mary River, has the highest concentration of Saltwater Crocodiles anywhere in the world ranging from 5 up to a staggering 15 crocodiles per kilometer of river –  and your experienced guide knows many of them by name!   
FUN FACT:  The largest crocodile ever recorded in the Northern Territory was in the 1980's measuring an incredible 6.2 m long and estimated to weigh well over 1000kg! 
The saltwater crocodile is referred to as an opportunistic hypercarnivorous apex predator but the custom-built croc-spotting vessels allow visitors of all ages to get up close and personal in total safety. 
During the pole feeding display watch in awe as the crocodiles demonstrate their natural jumping ability, used at other times to capture birds and bats along the river banks.  
The crocodiles strong tail propels it out of the water to snare its catch, its jaws snapping shut with nearly 2 tonnes of closing pressure (almost twice that of an American Alligator) producing an eerie drum-like sound before swallowing it's catch whole and exhaling noisily as it disappears from view.  
 You will also learn about the floodplain ecosystem, it's history and other wildlife including white-bellied sea eagles, whistling kites, bull sharks and flying-fox. The Adelaide River is also habitat for the endangered speartooth shark and critically endangered large tooth sawfish.
TRUE TERRITORY TOUR
STOP 3 – LUNCH AT "THE NOONIE" (1 HOUR)
Our final scenic flight of the day ends with a rock-star arrival directly in front of legendary Noonamah Tavern!  Relax and refresh over a hearty pub meal and a cold beverage or two before a transfer back to your accommodation. Lunch and drinks are at your own cost.
INCLUSIONS
60 minute return scenic flight 

Commentary from our experienced pilots  

Eco-rated modern, air-conditioned helicopters

60 minute jumping crocodile cruise 

45 minute airboat safari

Noonamah Tavern landing

Complimentary chilled water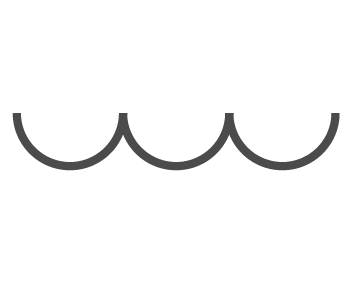 TRUE TERRITORY TOUR
Operates April - September only
Depart Darwin: 08:45
Arrive Darwin: 13:45

From $1,250pp (minimum 2 passengers)

* Airboat age minimum is 4 years
Enquire Now
* Airboat age minimum is 4 years. 
If travelling with infants inquire about swapping the Airboat Adventure at Corroboree Billabong with the Safari Cruise.
WHAT TO BRING
We suggest packing a small soft sided bag as if you were going to the beach for the day, including:
Camera

Hat, towel, sunglasses & sunscreen (SPF 50+ recommended)
ADDITIONAL INFORMATION
HELICOPTERS
All helicopter pricing is per seat, independent of age. 

Infants aged 0-2 years can fly free of charge on the lap of a parent or guardian with a maximum of 1 infant per flight (as per CASA regulations). 

Passengers 3 years and older must occupy their own seat on the helicopter.

Minimum age to ride on the Airboat is 4 years. Infants under 4 are welcome on the Safari Boat. 

Payload limits apply to all aircraft. Accurate individual passenger body

weights are required at time of booking.

Maximum individual seat weight limit of 130kg applies.